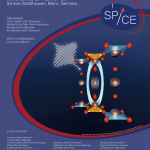 We welcome the participants of the SPICE Non-equilibrium Quantum Matter workshop that starts today.
The workshop brings together leading experts – both theorists and experimentalists – working in the broad field and focuses on the most exciting recent developments in non-equilibrium many-body physics.
We wish you all a very productive workshop!